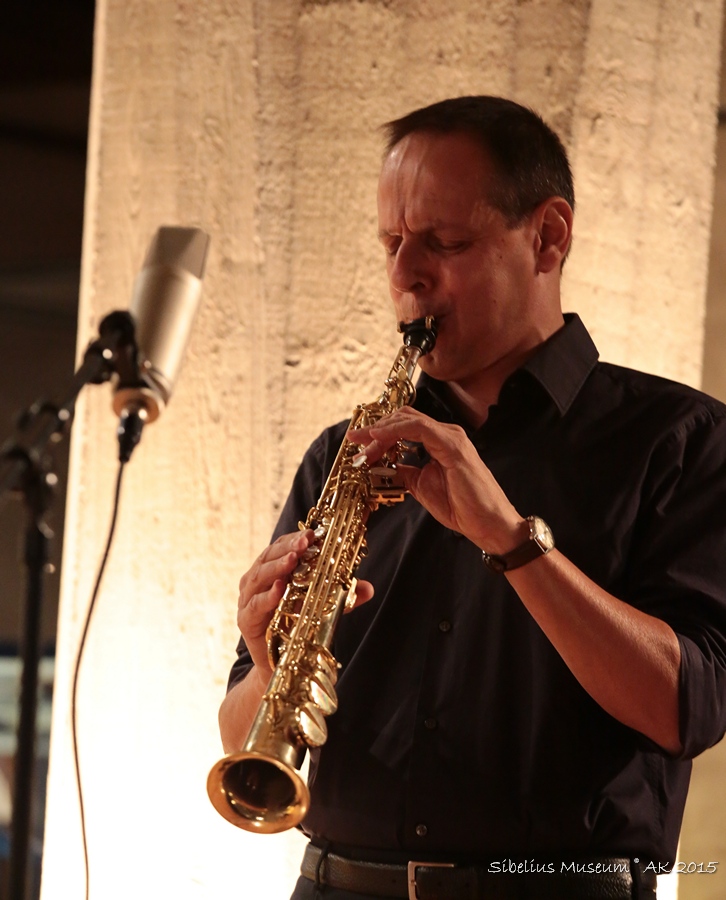 Gianni Mimmo has built an international reputation for his unique treatment of musical timbre and his exploration of the advanced techniques on the soprano saxophone. His peculiar work is mainly focused on the relationship among distant artistic declinations and his style is based on a deep knowledge of the instrument and on a sound consciousness which is the constitutional element of his voice.
Gianni has developed a unique blend of abstract lyricism and contemporary flavours. His projects have been excellently reviewed by international magazines and webzines.
In the last few years some features of his music have shifted to unsuspected directions and his personal curiosity led him to new connections adding some fresh subtleness to his instrumental tone and developing a more compositional attitude to his improvisation.
As composer he often works with graphic scores where elements coming from different musical languages find a new form where fragments and more unbound ideas ask for a fresher interpretation and performing responsibility.
His pantheon is pretty crowded and includes several names coming from art, music and philosophy: painters like Jackson Pollock, John McLaughlin, Toti Scialoja, Mario Sironi, Felice Casorati; adventurous jazz musicians like Steve Lacy, Roscoe Mitchell, contemporary souls like John Cage, Robert Ashely, Earle Brown, philosophers and beautiful minds like Giorgio Agamben and John Berger, writers like Yasunari Kawabata and Herman Melville, poets like Marina Cvetaeva and Wisława Szymborska.
His current projects include collaboration with musicians as Harri Sjöström, Alison Blunt, John Russell, Daniel Levin, Hannah Marshall, Elisabeth Harnik, Clementine Gasser, Gianni Lenoci, Cristiano Calcagnile, Lawrence Casserley, Martin Mayes, Vinny Golia, Garrison Fewell, Benedict Taylor, Gino Robair, Jean-Michel van Schouwburg, Nicholas Isherwood, Ove Volquartz, Nicola Guazzaloca, Xabier Iriondo,  Michele Marelli, Teppo Hauta-hao ,Mario Arcari, Achim Kaufmann, Matthias Bauer, Veli Kujala, Enzo Rocco, Angelo Contini, Stefano Pastor, Stefano Giust, Alessio Pisani, with dancers Marcella Fanzaga, Norontako Bagus Kentus, Sebastian Prantl, photographer Elda Papa, video artists and poets as well.
He extensively tours in Europe and USA invited by international festivals and venues and runs the indie label Amirani Records.
News
7 paintings, Musiche per sette dipinti.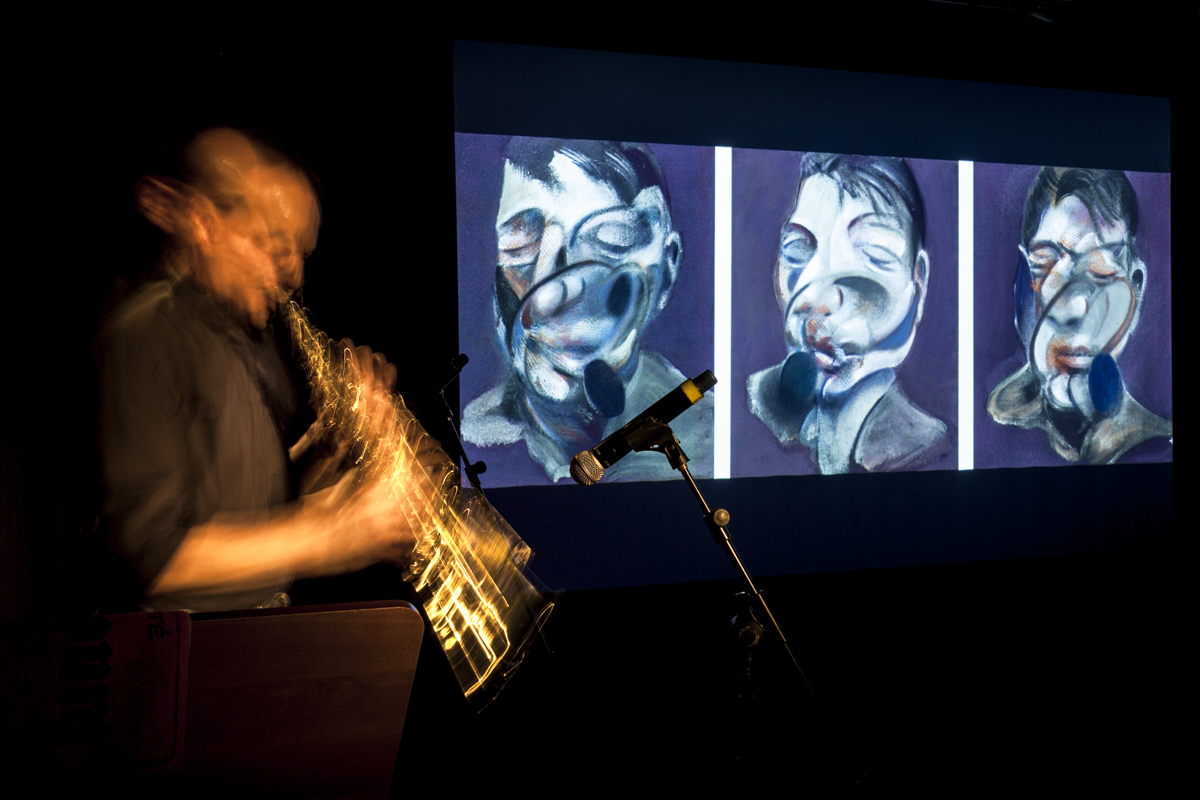 Questo progetto in solo è parte di un corpus più ampio nel quale trova possibilità espressiva la mia investigazione sulla forma.
Nella formula del solo, e in particolare nella pratica improvvisativa, avverto sempre qualcosa di meraviglioso e qualcosa di terribile. Nel solo c'è una nudità, una inesorabilità, un peso drammatico e una leggerezza che possono essere compresi o rimanere fuggevoli.
Un rapporto con il silenzio così diretto e inevitabile che ogni suono sembra essere frutto di una responsabilità più forte.
Un mio maestro diceva che improvvisare in solo è sempre questione di vita o di morte.
Negli ultimi anni qualche nuova sfumatura si è aggiunta alla mia voce strumentale e probabilmente un'attitudine più compositiva alla mia improvvisazione.
Certe volte è come se vedessi la forma "prima", è come se intendessi il suono come la possibilità di dislocare elementi formali nello spazio.
Forse anche nei momenti più assertivi, fisici se vogliamo, avverto più chiaramente che ciò che anima la mia musica ha un'origine contemplativa.
Le mie fonti di maggiore ispirazione risiedono nella pittura, in stili e autori anche molto distanti fra loro per epoca e cifra stilistica. C'è un incanto che provo, una sospensione nella quale per un attimo tutto è limpido, ineccepibile nella sua declinazione formale.
In questo 7 Paintings attraverso con curiosità e attenzione sette dipinti molto diversi.
Sono tutti autori che amo, che mi toccano. Potrei davvero parlare a lungo di queste cose di Francis Bacon, di Magritte o di Milton Avery o di Piero della Francesca…
Voglio mettere qui un estratto di una lettera di Piet Mondrian al pittore olandese Henk Brenner che mi sembra davvero descrivere con una precisione anche lirica il rapporto tra astrazione e forma.
Una relazione cui voglio fare riferimento in questa performance:
I believe it is possible that, through horizontal and vertical lines constructed with awareness, but not with calculation, led by high intuition, and brought to harmony and rhythm, these basic forms of beauty, supplemented if necessary by other direct lines or curves, can become a work of art, as strong as it is true…
Buona visione e buon ascolto
Gianni Mimmo
Read All News